Sponsored by:
and in collaboration with
Social Innovation Fellows are trained in the frameworks of design thinking and learn how to apply this skillset to mobilize higher education solutions for APIA students. In utilizing design thinking principles, this diverse cohort of fellows will uncover creative solutions to complex challenges that influence the success of APIA college students.
As teams of fellows interviewed college students, they further refined their design question to:
How might we create a mentorship experience that feels like a second family to college students?
How might we help students create a safe and productive space to connect with their families about their emotional health?
How might we help students assess their needs for fulfillment and stability when exploring careers?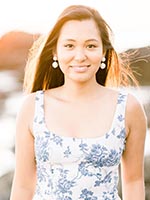 Aishwarya Sharma
Aishwarya Sharma is a Program Manager at CoEnterprise, an analytics consulting firm. Prior to CoE, she worked at L'Oreal, Accenture and Amazon in supply chain and consulting roles. She is passionate about service and has been involved in Girls Who Code, N Power and had confounded an organization called RUBY during her time at the Rutgers Business School.  RUBY provided economically disadvantaged high school students with access to resources including mentorship, SAT prep and soft skill training. She enjoys supporting her clients at CoE with self service analytics to enhance their ability to better understand their data and business. She hopes to continue to combine her analytics and public service experiences to give back to the community.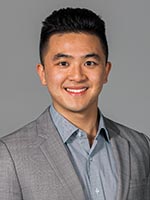 Chris Shin
Chris Shin is a second-generation Korean-American from a working-class upbringing in Georgia. He is a Senior Financial Analyst with Local Initiatives Support Corporation (LISC). In addition to his financial analysis work at LISC, Chris is innovation lead for the company's efforts to apply blockchain technologies to the community development finance industry. Prior to LISC, he helped deploy the Georgia Rural Investment Fund, and was a Project 55 Fellow at New Markets Support Company.
Chris received his B.A. with honors in Public Policy from Princeton University. During his time at Princeton, he focused on the intersection of China and environmental policy. He won the National Security Education Program's Boren Scholarship to study Mandarin in China, as well as the T.A. Barron Prize for Environmental Leadership for launching a design-thinking ideathon focused on multi-disciplinary environmental problem-solving. He also clerked at the US Department of Justice's Environment and Natural Resources Division. His mission is to use the tools of finance and law to prevent further climate change and achieve socio-environmental justice.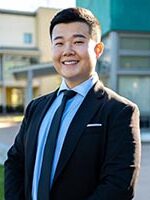 Henry Huang
Henry Huang is currently a Master of Accounting student in the Leventhal School of Accounting at the University of Southern California.  Henry is passionate about sharing knowledge. He is currently a Graduate Teaching Assistant at USC and  served as lead accounting TA at UCSB economics department. These positions enable Henry to work with students from diverse backgrounds, especially those from low-income or international families. He hopes that one day he can provide financial literacy education for all college students. Henry is 22 years old and from Alhambra, Los Angeles.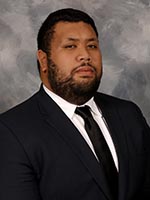 Jerimiyah Viena
Jerimiyah Viena is a Samoan-American and recent graduate from the University of Washington, Seattle. Currently, he is in the process of applying to Masters of Information programs for this upcoming Fall with the hopes of making a pivot in his professional career to become a User Experience Designer. He enjoys collaborating on projects centered around designing for equity and diversity, where he leverages the unique combination of his academic studies in Economics and Informatics. His mission is to increase the inclusion of minorities and underrepresented communities into the fold of UX and bridge the gap between BIPOC and technology.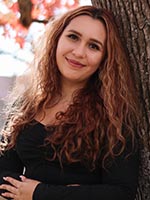 Kaitlyn Nedrow
Kaitlyn Nedrow is a first-generation undergraduate student in Biomedical Engineering at WVU. While advancing in her major, Kaitlyn is also earning her high school teaching certification in chemistry. She aspires to make STEM interesting and accessible to all underrepresented communities, and maybe inspire future engineers by providing equitable opportunities and resources for students.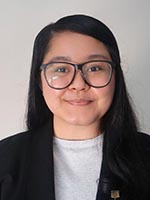 Maria Dolojan
Maria Dolojan (She/Her) is an MPA student at NYU Wagner specializing in Advocacy and Political Action, a Nonprofit Assistant at the Services for the UnderServed, and Founder and Executive Director of Famalao'an Rights.
She is an advocate for reproductive justice with previous professional work experiences in higher education, community organizing, local and federal government, and in congressional and presidential campaigns. Her passion for pursuing a career in public service is rooted in her lived experiences of poverty and witnessing systemic injustices as a Filipino woman from Guam at a young age. Her mission is to ensure that equitable policies and solutions will get implemented to serve marginalized and low-income communities across the United States and territories through effectively mobilizing communities in grassroots campaigns, sharing educational resources, and through strategic communication.
She is the daughter of Alejandro Escalante Dolojan (Botolan, Zambales) and Jovilyn Camisin Dolojan (Banalo, Bacoor, Cavite).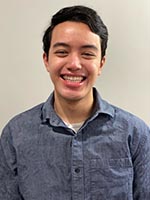 Melvin Nguyen
Melvin Nguyen is a senior at New York University studying hospitality and tourism with a minor in food studies. He serves as a college access mentor at Breakthrough New York, a nonprofit that aims to transform the lives of talented students from low income backgrounds by providing educational support from middle school through college and into careers. His mission is to address the wide spread food insecurity across the country and to become an advocator for career and technical education with a focus in culinary arts.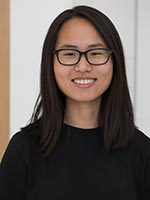 Rui Jia Zheng
Rui Jia Zheng is an ESL instructor for adult learners with AmeriCorps. Prior to this, she was a Community Impact Fellow tasked with improving the reading comprehension, vocabulary expansion, and writing skills of low-income primary school children. She enjoys teaching her students about the world around them through language instruction and learning from them. She intends to work in the field of educational consulting to push for educational equity in public schools nationwide.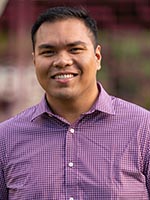 Ryan Mandado
Ryan Mandado is Chief Academic Officer of DreamHouse 'Ewa Beach PCS.  Prior to this position, he was the Special Education Department Head at James Campbell High School in 'Ewa Beach, Hawai'i.  In his role, he supported 30 SpEducators who serviced 300 students in Special Education across multiple settings from medically fragile facilities to inclusion.  Prior to his Department Head role, he taught English Language Arts, Social Studies/History, and Science.  He also taught Competency-Based Programs at Waipahu Community School for Adults.  Growing up low-income in Kalihi taught him the value of service leadership.  He continues to be a strong community advocate and was Chairman of the Kalihi-Palama Neighborhood Board for 5 years.  Ryan has a Master of Science in Education degree from Johns Hopkins University and he is currently a full-time doctoral student in education leadership at the University of Hawai'i at Mānoa. He is passionate about culturally relevant pedagogy and inclusive classrooms practices.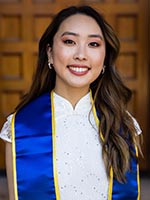 Sharon Yuen
Sharon Yuen is a recent graduate from UCLA who aspires to become an OBGYN, community advocate, and policymaker in the future. Currently, she is a Medical Assistant for a dermatology clinic. She is passionate about finding the nuanced intersections between her two major interests - medicine and politics - and combining them in order to enact fundamental sexual health education reform at the federal level, especially for BIPOC communities. Her ultimate mission is to bring reproductive and sexual health information to all.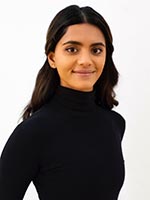 Soma Sharan
Soma was found abandoned on a roadside in India at two days old. She was raised at an orphanage called Sri Ram Ashram in Haridwar, India. At 10 years old, she had the opportunity to complete her education at Mount Madonna School in Santa Cruz, California. In 2011, Soma was the recipient of the prestigious Bill and Melinda Gates Millennium Scholarship. She completed her undergraduate degree at UCLA in 2015 and moved to Washington D.C. to intern at Vital Voices Global Partnership founded by former Secretary of State Madeline Albright and former Secretary of State Hilary Rodham Clinton. As the Innovations and Strategic Investments intern, Soma worked with women leaders around the world, equipping them with toolkits to raise the visibility of their organizations.
Soma has spent most of her life centered around women-focused organizations. She is proud to support organizations including the Tahirih Justice Center (United States), Vital Voices (United States), Kakenya's Dream (Kenya), and Botashabelo Aids Orphanage (South Africa), All Hands & Hearts (Worldwide), FreeFrom (United States). Soma is a self-taught web designer and has created websites for orphanages in India and Zimbabwe. She is a member of the UN Women LA Chapter, APIA Scholars, the AllBright Collective, the XX Fund, and the Female Founder Collective. Soma proudly serves on the board of the Sri Rama Foundation, which supports the orphanage where she grew up.
Soma serves as the Philanthropy Officer at Liberty Hill Foundation, a social justice foundation in Los Angeles that is committed to empowering communities most impacted by systemic oppression. Soma understands that her life was a consequence of gender-based violence, being born a girl in a country like India meant being a burden to her family. As a little girl, she dreamed of one day starting an organization to address the culture of gender-based violence in India. That is why in 2020, she founded Her Future Fund. An organization that envisions a world where no girl or womxn fears for her safety because of her gender. The organization empowers women and girls to reach their highest potential and address the stigma faced by survivors of violence.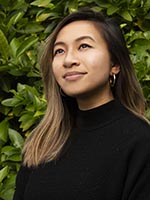 Sydney Nguyen
Sydney Nguyen (She/Her) is a multidisciplinary designer and researcher from Oakland, CA. She has previously worked at Gehry Partners, Refik Anadol Studio, Synthesis SDA, and recently collaborated with the World Bank and Amazon Web Service partnerships. In the past years, she has been named as an AIA Diversity Advancement Scholar, Cal Poly's 30 under 30 Most Influential Women, and received a Thesis Design Award. She has been recognized for her efforts using design-thinking to promote DEI initiatives, critical research explorations in the built environment and technology, and executive leadership in her college. She's committed to designing equitable services, spaces, and products that advocate for underrepresented communities at local and global scales.