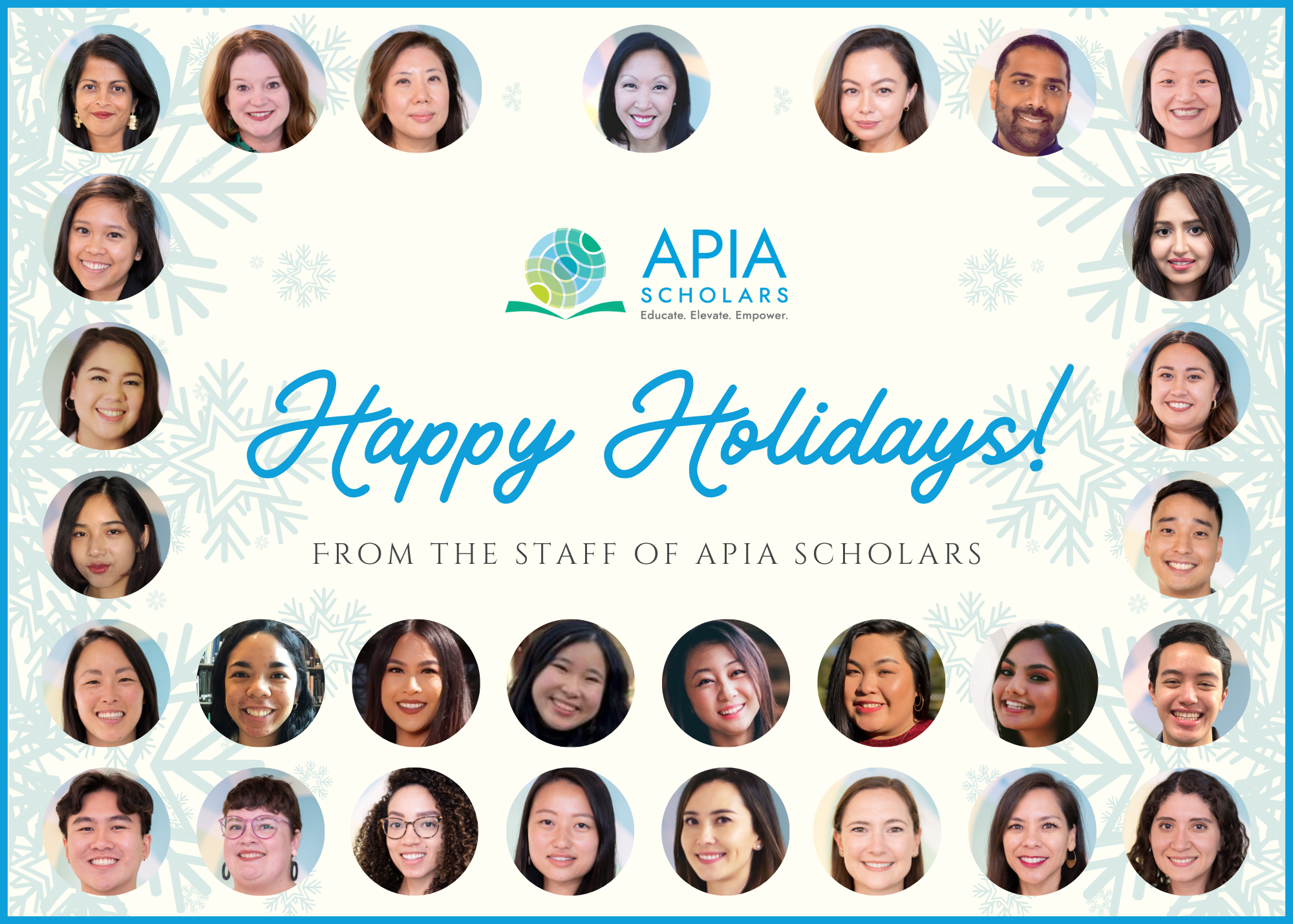 Posted:
As holiday cheer fills the air, I want to take the time to reflect on all of the support APIA Scholars received from our donors, alumni, partners and staff this holiday season. Every donation, act of volunteerism, sign-on support signature, and piece of counsel has been impactful in making a difference for our Scholars and the AANHPI community.
Every year is different but this one has been filled with more change than usual. The education, business, political, and advocacy landscapes are shifting quickly in unexpected ways, and APIA Scholars continues to evolve in real time to meet these changes. Numerous studies indicate that COVID has exacerbated existing racial and socio-economic inequities. People of color experience wider and deeper negative physical, mental, financial, and educational outcomes than the non-Hispanic white American population. We are committed to understand these issues, new priorities, and emerging needs as they arise so that we can continue to deliver on our mission to advance AANHPI students' holistic success in a way that is current, relevant, and impactful.
As we approach the new year, I am energized to lead the organization into rethinking student success and our role in educational equity, inclusion, and opportunity for our community. We will face new developments not as challenges but as opportunities to re-evaluate our approach and processes. We are excited to share our vision and our projects in the months ahead.
Thank you for helping to ensure APIA Scholar's continued excellence and impact. Your support allows us to make direct impact in individual student's lives as well as research and advocacy for the AANHPI community on a national level.
On behalf of everyone at APIA Scholars, we wish you a happy holiday season and look forward to an even more successful 2023!
Noël Harmon
President & Executive Director
December 15, 2022