Wednesday, September 29, 2021 | 8:00 - 9:00 PM ET/5:00 - 6:00 PM PT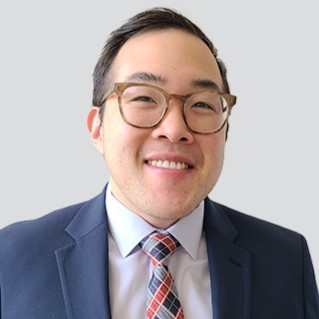 Zubair Amin (he/him), Oncology Pharmacy Manager ; VA Northern California Health Care System
Zubair is an Oncology Pharmacy Manager at the VA Northern California Healthcare System. He graduated from the University of the Pacific in 2018 with his Doctor of Pharmacy. As a side hustle, Zubair also runs a consultancy where he works with health insurance plans and biotechnology companies to assess the evidence and value of cancer therapeutics. He is passionate about improving access to affordable cancer care. He is a GMS Alumni (class of 2012).
LinkedIn: https://www.linkedin.com/in/zubrx/
Twitter: @zubrx
Tanakorn (Tana) Kittisarapong, MD (he/him), Director, Research and Insights ; Advisory Board
Tana works to teach workshops and presents research at leading hospitals and health care organizations in the United States. He provides guidance to executive teams on best practice implementation, curriculum planning, accountability for learning application, and leadership culture. He is passionate about employee engagement and has a strong history of quality assurance and employee enablement work.
Prior to this role, Tana has served as senior consultant within Advisory Board's research division where he lead and published numerous research studies with a focus around the post-acute care industry. In addition, he has served as an associate director within OptumInsights data and analytics technology division where he managed a client portfolio of leading health care organizations within the United States worth over $10 million in total contract value and achieved over $4 million of documented return on investment. Tana has experience in providing technical, strategic, and clinical guidance to hospital systems and healthcare organizations using technology to pursue revenue cycle, patient access, clinical documentation and productivity optimization initiatives.
Tana has extensive experience and passion in adult learning psychology and education due to teaching since high school. He has published research related to medical education and pediatric Craniosynostosis. He also created peer teaching programs and ran the student run clinics serving some of Washington DC's most underserved wards.
He received his Doctor of Medicine degree from George Washington University, with a focus on medical education leadership, down the street from Advisory Board headquarters. He obtained his Bachelor of Science degree in Biomedical Engineering cum laude with a minor focus in Asian art history from the University of California Irvine where he also served as a director of the Learning and Academic resource center. During his tenure he taught thousands of hours of subjects such as Chemistry/Organic Chemistry, managed hundreds of tutors, and obtained the highest tutoring certification from the College Reading and Learning Association.
During his free time, Tana enjoys eating, cooking, traveling, educational videos, science, psychology, and self improvement. He highly recommends the NPR podcast "The Hidden Brain" and recently he has picked up an interest in hot yoga.  He resides in Gaithersburg, Maryland with his wife, but is a native of southern California.
LinkedIn: www.linkedin.com/in/tanakornkittisarapong
Melissa A. Lee, MBA (she/her), Director of Admissions and Regulatory Compliance at the University of Pennsylvania School of Nursing
Melissa A. Lee, MBA, is the Director of Admissions and Regulatory Compliance at the University of Pennsylvania School of Nursing where she provides leadership, strategic direction, and marketing for the School's MSN, DNP, PhD, and Accelerated BSN degree programs. Responsible for the School's recruitment, admissions, and enrollment management.  She also leads the school's regulatory compliance by ensuring the School of Nursing maintains compliance with state nursing regulations, nursing accreditation standards, and programmatic licensure requirements; serving as the point of contact to state regulatory entities and as the subject matter expert on relevant state regulations.  Known as a strategic and collaborative leader, with a proven record in recruiting and retaining the most academically talented and diverse students by developing strategic partnerships.
Prior to the University of Pennsylvania, Melissa was the Director of Admissions at Princeton University's School of Public and International Affairs, managing the admissions for the graduate program.  Additionally, in this role, she also served as the Director of the Junior Summer Institute (JSI), a 7-week summer preparatory program at Princeton for students with diverse backgrounds to pursue graduate study in public policy and international affairs.  Melissa also served as a consultant for the Thomas R. Pickering National Fellowship program, sponsored by the U.S. State Department. With an emphasis on diversity, the Pickering fellowship serves as a gateway for students to pursue a career in the U.S. Foreign Service.
In each of these prominent roles, Melissa's main goal was to provide underrepresented students access to these top institutions and fellowship programs, so they could pursue graduate study debt-free.  Melissa is currently pursuing a Doctorate degree in Higher Education at the University of Pennsylvania.  She also earned an MBA at Thomas Jefferson University and a Bachelor of Science degree in marketing from Cheyney University, the oldest HBCU in the country.
LinkedIn: https://www.linkedin.com/in/melissa-a-lee-32921354/
Russyan Mark Mabeza (He/Siya), MD/MPH candidate ; David Geffen School of Medicine at University of California, Los Angeles
Russyan Mark Mabeza (pronouns: he/siya) is an aspiring antiracist, abolitionist, and decolonialist physician. He is currently an MD/MPH candidate at the UCLA David Geffen School of Medicine and Fielding School of Public Health. A Filipino immigrant and first-generation college student without the privilege of intergenerational wealth, he aims to uplift the health and humanity of marginalized and minoritized communities. This mission has guided his work as medical school class president, delegate in the American Medical Association, and member of the California Medical Association Justice, Equity, Diversity, and Inclusion Committee. He has been privileged to lead various health equity and medical education efforts statewide and nationally. He looks forward to a mission-driven career that integrates patient care, policy, and education.
LinkedIn: https://www.linkedin.com/in/russyanmabeza/
Twitter: @RussyanMabeza