The APIA Scholars Applied Research Fellowship Program situates our student scholars at the center of our research initiatives to impact the educational and workforce trajectory of AANHPI students across the nation. The program enables outstanding graduate students pursuing full-time masters and doctoral degrees who are also APIA Scholars alumni to play a significant role in advancing the organization's student research and advocacy agenda. Graduate students and alumni who have demonstrated research experience and passion for catalyzing change for the AANHPI community were selected to participate in an intensive 8-12 week program designed to immerse scholars in the applied research process in order to: educate the field and stakeholders, elevate the issues most impacting AANHPI students and their communities today, and empower institutions, organizations, supporters, and students with tools to advocate for equity and culturally-relevant supports.
The inaugural cohort of Applied Research Fellows will engage in research projects in the following 4 areas:
Mental Health & Wellbeing
AANHPI students often face a number of culturally-related factors, such as family pressure and misplaced model minority expectations, that take a toll on their mental health and wellbeing, yet they are less likely to seek supports. This research will focus on how APIA college students make sense of mental health, what experiences and/or cultural norms inform their attitude towards mental health, and what culturally relevant practices should be employed by mental health services on college campuses to serve this population better. While this will be a collective effort between both fellows, each will also have a particular focus. Additionally, the distinct experiences and needs of both NHPI and LGBTQIA+ student populations will be examined in detail.
Leadership & Civic Engagement
This research will focus on building a AANHPI student leadership framework, emphasizing civic engagement as a core component and investigating the role that colleges and universities can play in developing effective leaders and incorporating diverse cultural practices as assets in leadership roles.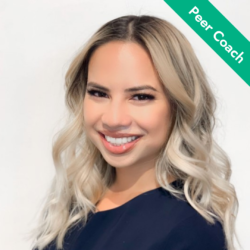 PhD Candidate| Social Sciences & Comparative Education
School of Education & Information Studies
University of California, Los Angeles
English Learner (EL) students have diverse language, academic, and socioemotional needs, yet little is known about the experiences of AANHPI EL students and the targeted supports this population needs due to their heterogeneity. This research aims to explore what Linguistic Justice looks like for Asian and Pacific Islander students who are English Learners, with a special focus on students in California, given over 40 percent of the state's public school students speak a language other than English at home.
Although anti-Asian racism has been well documented in forms of legal discrimination, verbal harassment, and physical assault, less is known about the ways anti-Asian racism pervades social institutions, like the nation's system of higher education. All of the research fellows will investigate anti-Asian discrimination in higher education institutions, as it intersects with students' mental health and wellbeing, leadership and civic engagement, and linguistic justice efforts, and propose recommendations to counter this discrimination on campuses.
Please email Research.Policy@APIASF.org for questions or inquiries.