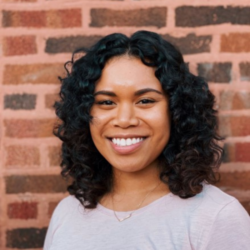 "The Research and Policy Fellowship Program provided an opportunity for me to work on a topic that I'm passionate about, utilizing skills that I've learned in my academic years to create something that can really impact our APIA higher education community."
- Eleanor Ngerchelei Titiml, Member of the 2021 Fellowship Program Cohort
The Applied Research Fellowship (ARF) Program enables outstanding AANHPI students pursuing full-time masters and doctoral degrees to play a significant role in advancing the organization's student research and advocacy agenda. The goal of the ARF program is to empower AANHPI graduate students to conduct applied research that uplifts prominent issues affecting AANHPI students in higher education and to utilize a policy-minded approach to devise recommendations for systemic change. We aim to:
Educate the field and stakeholders on the diversity of the APIA community and the socio-historical-cultural experiences in the education to workforce journey.
Elevate the issues impacting APIA students and their communities today and translate research into actionable solutions.
Empower institutions, organizations, supporters, and students with tools to advocate for equitable and systemic change
About the Applied Research Fellowship Program
The Fellowship experience involves examining data around key issues impacting AANHPI communities while working collaboratively with coaches and experienced professionals to build professional competencies. Fellows will be part of a research & policy team dedicated to uplifting AANHPI voices and developing powerful communication tools that educate, elevate, and empower change for our community. Fellows will receive a $5,000 stipend for participating in the program, engage in applied research & policy development workshops, and receive support from coaches in data analytics, policy, and communications.
The program includes the following:
DEVELOP CORE COMPETENCIES
The 2022 cohort of Applied Research Fellows will engage in applied research projects that support the development of core competencies in the following areas:

Applied Research Fellows will dive into key issues including: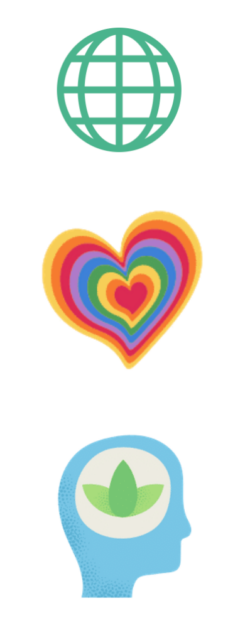 Asian American Native American Pacific Island Serving Institutions (AANAPISIs)
Anti-Asian Hate & AANHPI Racism
Civic Engagement & Leadership
LGBTQ+
English Learners
Mental Health & Wellbeing
The curriculum includes workshops, required readings, mandatory events, and debriefing/coaching sessions to facilitate the program outcome. The curriculum is divided into four phases which are (1) Orientation, (2) Scholarship Application Analysis, (3) Survey Data Analysis & Interpret Findings, and (4) Framing Findings & Policy Recommendation.
These phases are designed to provide the groundwork to understand Applied Research and expose Fellows to conversations with stakeholders to integrate a policy-minded approach to support their fellowship program work. The coaching sessions with professionals are embedded into the program to support the process from data analysis to framing the issues that enable policymakers to advance solutions. Learn more about the curriculum here.
We look forward to you joining us an Applied Research Fellow. Here are some of the expectations that we have of each of our participants.
Participate in monthly workshops/meetings to support project work and for professional development.
Attend mandatory events.
Meet with coaches (based on agreed frequency, dates, and times).
Conduct additional Research as needed.
Complete assignments based on deadlines and submit work of high quality and integrity.
Be professional.
Applications for the Fellowship are now closed.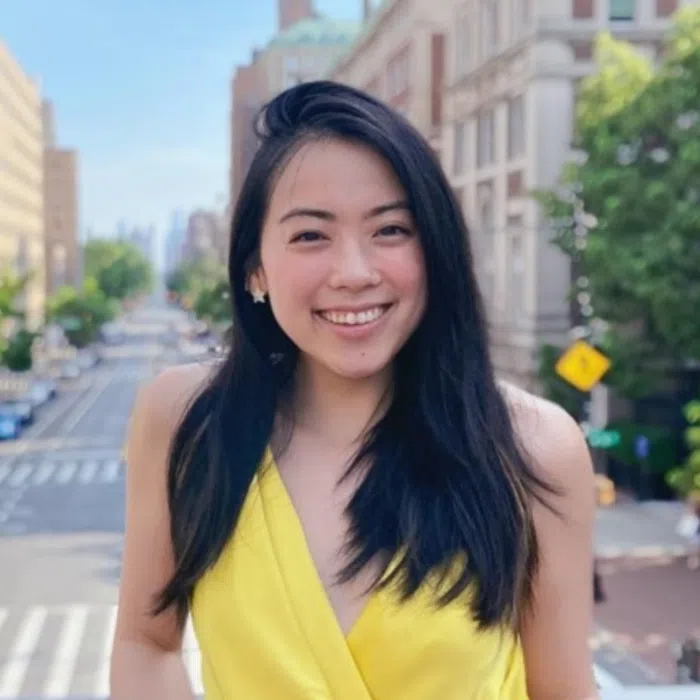 "One of the most memorable aspects of the fellowship was the strength of the mentorship relationships formed with the peer coaches and leaders at APIA Scholars. It is incredibly rare to be in academic spaces with researchers who reflect the deepest, most authentic parts of you and your story. These lasting relationships are ones I will cherish forever, and their mentorship reminds me of the power of relationships in our work."
- Claire Wan, Member of the 2021 Fellowship Program Cohort
In 2021, our inaugural cohort of Applied Research Fellows played a significant role in advancing APIA Scholars' student research and advocacy agenda through the following projects:
Writing reports that evaluated the current higher education and policy landscape as it impacts AANHPI students.
Developing recommendations to stakeholders on supporting AANHPI student success.
Informing the development of the first APIA Scholars Annual Student Survey, to be conducted in 2022
Please email Research.Policy@APIASF.org for questions or inquiries.