Jump Start College Tour 11/02
The University of California, Irvine
On November 2nd, nearly 300 students and parents joined us for our 23nd Jump Start College Tour at The University of California, Irvine! Thank you to everyone who joined us and a special thank you to all of our sponsors, campus partners, and volunteers for supporting us!
Congratulations to the following winners of the College Access Awards:
Imaad Rana
Mission Viejo, CA
Francesca Estrada
Yorba Linda, CA
Quynh Tong
Baldwin Park, CA
Samantha Tabula
Fontana, CA
Hajira Azeez
Irvine, CA X
Southwest E-Pass Winner:
Jazmin Mina
Riverside, CA
Thank you to our presenters!
UCI Administrators, Staff, and Students
Wells Fargo
General Motors
---
About Jump Start College Tour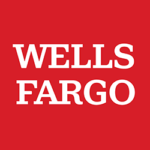 APIA Scholars Jump Start College Tour was developed in partnership with Wells Fargo to provide college planning, leadership training, financial education, and professional development tools and resources to students and their families. APIA Scholars works with campus partners to host college access programs at Asian American and Native American Pacific Islander – Serving Institutions (AANAPISIs) and other institutions with high populations of Asian and Pacific Islander American students with financial need. AANAPISIs are recognized by the U.S. Department of Education as minority-serving institutions. Through the event, APIA Scholars is able to reach underserved students with important information to help increase access to higher education and accelerate their success long-term.
JSCT + STEM Pathways
In Fall 2019, through a generous grant from General Motors, APIA Scholars is excited to launch the JSCT + STEM Pathways program, expanding the Jump Start College Tour to include interactive programming aimed at exposing students to the world of STEM and its career possibilities. Education and careers in STEM remain prominent on the national agenda and are the future for the upcoming generation of APIA leaders. The JSCT + STEM Pathways program provides a critical gateway for APIA high school and college students who might believe STEM is an inaccessible field for them with the tools and resources necessary to begin and thrive in their STEM career.
Program Description
The JSCT program will provide students and parents with the following information:
College readiness and planning resources
College application and admission process
Scholarships and financial aid
Financial literacy education
Campus resources that support student persistence and success
The JSCT + STEM Pathways program will introduce students to:
Educational Programs in STEM

STEM degrees and certifications
Educational financing opportunities in STEM, including scholarships, internships, and apprenticeships

Employers of STEM Professionals

Opportunities for internships and jobs
Work culture and exposure to variety of STEM jobs
Insights on the needs and future of STEM

STEM Pathways from College to Career

Engagement with individuals in STEM careers
Exposure and networking with community of STEM organizations that promote, engage, and empower students in the world of STEM
Fall 2019 Dates and Locations:
| | | |
| --- | --- | --- |
| University of California | Irvine: November 2, 2019 | Registration Closed |
| University of Texas | Dallas: Saturday, October 12, 2019 | Registration Close |