Posted:
FOR IMMEDIATE RELEASE–Washington, DC (April 19, 2023) APIA Scholars (Asian Pacific Islander American Scholars) is excited to announce Meredith Randle as the new Senior Director of Development and Jo Ann Paanio as the new Senior Director of Policy and Advocacy.
Meredith Randle (she/her) is Senior Director of Development at Asian Pacific Islander American Scholars. In that capacity, Meredith works to drive the growth of the organization. Previously, Meredith served as Associate Director of Business Development at SimpsonScarborough, a premier higher education marketing and branding agency. While there, she implemented sales enablement strategies to transform the agency's inbound sales and business development. She first joined APIA Scholars in 2018, where she served in roles including Development Manager and Executive Assistant to the President. She has also held positions in student affairs and communications at her alma mater, William & Mary.  Meredith holds a BA in Psychology from William & Mary. She resides in Brooklyn, NY.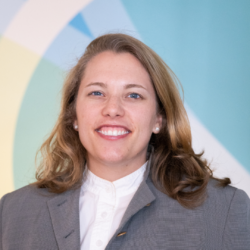 Jo Ann Paanio is the Senior Director of Policy & Advocacy. She joined the APIA Scholars team in April of 2023. Paanio brings over a decade of experience as a policy advocacy strategist working across government relations, grassroots advocacy, coalition building, education, and direct legal services. She previously managed national advocacy campaigns and engaged stakeholders at the national state, and local levels including policymakers, advocates, researchers, direct service providers, and youth. She also developed and led advocacy training programs and curriculums across the U.S. Her commitment to improving outcomes for student success, expanding equitable access to opportunities, and increasing economic mobility for young people has included working across the education, workforce, foster care, justice, housing, and immigration systems. Paanio served as adjunct faculty at California State University, Dominguez Hills where she taught undergraduate courses in U.S. government and international affairs. Paanio earned her Bachelor of Arts degree in Political Science and Juris Doctor degree.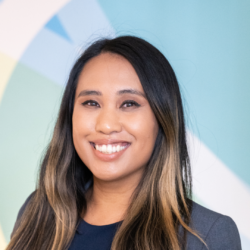 About APIA Scholars
Based in Washington, D.C. and founded in 2003, APIA Scholars (Asian Pacific Islander American Scholars) is the nation's leading non-profit organization devoted to the academic, personal, and professional success of Asian American Native Hawaiian and Pacific Islander students. We celebrate our community of students whose unique stories, rich cultures, and diverse perspectives equip them to be the leaders of tomorrow. Through scholarships, higher education research and policy, and institutional partnerships, APIA Scholars carries out its mission to educate, elevate, and empower a diverse community of 25 million strong and growing.
For more information about APIA Scholars, please visit us at www.apiascholars.org.
CONTACT
Wendy Wong
VP of Marketing and Communications
APIA Scholars (Asian Pacific Islander American Scholars)
wwong@apiascholars.org