Our People
The work of APIA Scholars would not be possible without the efforts and generosity of countless Scholars, advisors, institutions, and supportive companies and their dedicated employees. Learn more about the ones making a difference below: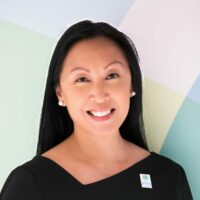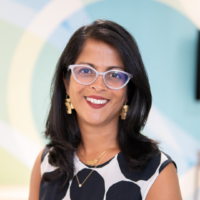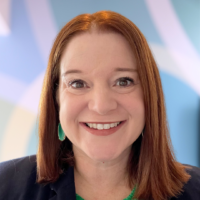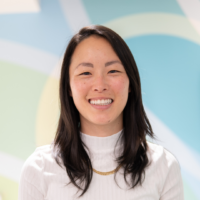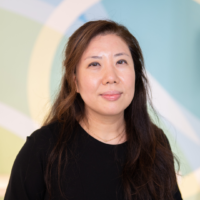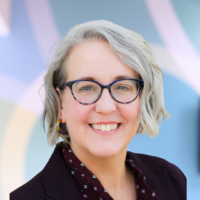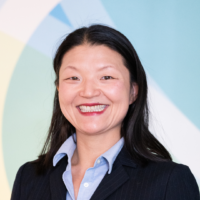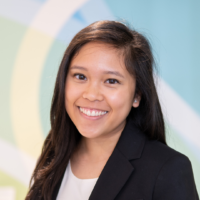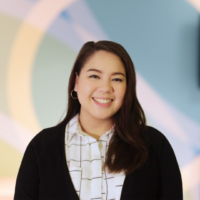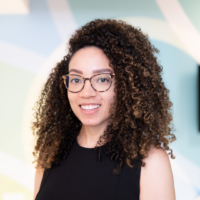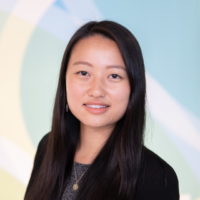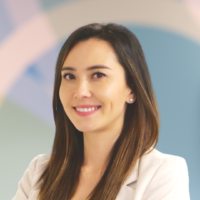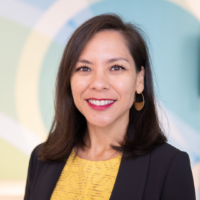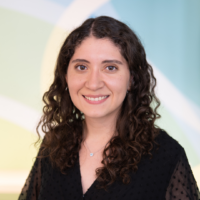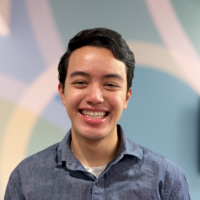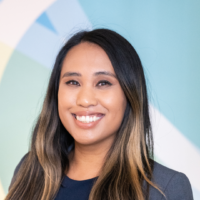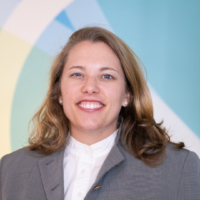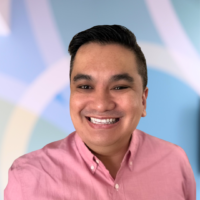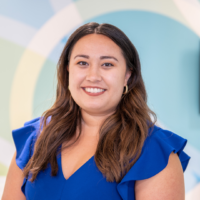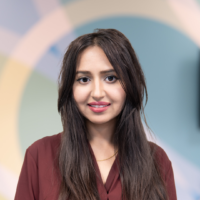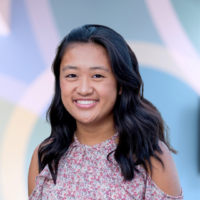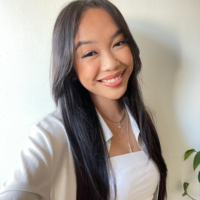 President & Executive Director
Noël S. Harmon, PhD.
Noël Harmon is President and Executive Director of Asian Pacific Islander American Scholars, formerly, the Asian Pacific Islander American Scholarship Fund. She joined the organization in June 2018. Harmon comes to APIA Scholars from Say Yes to Education, where she was Senior Vice President for Strategic Partnerships. Harmon has also held positions at the Brookings Institution where she was the Associate Director of the Global Cities Initiatives, a joint project of Brookings and JPMorgan Chase, and at CEOS for Cities, where she was the Chief Program Officer and National Director of the Talent Dividend. She led the National Talent Dividend Network and Prize, a joint initiative of Living Cities and CEOs for Cities, to foster post-secondary attainment, through cross-sector collaboration among more than 60 network cities. She also served as a senior research analyst at the Institute for Higher Education Policy (IHEP) where she managed several long-term national initiatives.
Harmon spent the first decade of her career in direct service to students, working in administration at post-secondary institutions including Hofstra University, University of Michigan, Western Illinois University, and four years in Athletic Student Services at the University of Iowa.
Harmon holds a PhD in Higher Education and a BA in English from the University of Iowa, and a MA in Student Affairs Administration from Ball State University.
Senior Vice President & Chief Strategy Officer
Julie Ajinkya, PhD.
Julie Ajinkya, Ph.D., joined APIA Scholars in January 2021 as its new Senior Vice President to provide strategic direction to the organization as it develops its research and policy agenda. Prior to APIA Scholars, Ajinkya was the Vice President of Applied Research at the Institute for Higher Education Policy (IHEP), where her research interests included equity in postsecondary education and innovative models that improve degree completion for underserved populations, such as returning adults, justice-involved communities, and rural communities. Prior to joining IHEP, Ajinkya worked at the Center for American Progress (CAP), where she focused primarily on the impact that demographic change has on a diverse portfolio of policy issues from education and health to employment and infrastructure. Ajinkya has served as a visiting professor of Government at Cornell University's campus in Washington, D.C., for a number of years, where she teaches courses on race, inequality and public policy. She also sits on the Advisory Council for Amherst College's Loeb Center for Career Exploration and Planning, an initiative that creates talent pipelines for the college's first-generation students and students from low-income households. In 2019, Diverse Issues in Higher Education named Julie one of the Top 35 Women in Higher Education. Ajinkya earned her M.A. with distinction and Ph.D. in Government from Cornell University and holds a B.A. in Political Science from Amherst College.
Senior Vice President & Chief of Staff
Michelle Cohenour, ED.D
Michelle Cohenour is the Senior Vice President & Chief of Staff at Asian Pacific Islander American Scholars. She joined the organization in August 2021. Michelle is honored to have the opportunity to lead staff success policies and internal strategy at the nation's largest student success non-profit for AANHPI American college students. Michelle has spent the past twenty years advocating for college students through a variety of roles in higher education including retention, early-intervention, career development, academic advising, residence life. Cohenour comes to APIA Scholars from Baylor University where she was the Senior Director of the Center for Academic Success and Engagement. Cohenour also held positions at the University of Iowa where she was the Director of Retention and Early Intervention. Michelle is deeply invested in student success and believes the student experience is positively impacted when a coordinated care network is fostered for students. Michelle holds a Bachelor of Science in Elementary and Early-Childhood Education from Eastern Illinois University, a Masters of College Student Development from Western Illinois University and an Ed.D. in Educational Leadership from Tarleton State University. 
Associate Vice President of Strategic Initiatives
Christina Lambert
Christina Lambert (she/her) started in July 2022 and is currently working as the Associate Vice President of Strategic Initiatives at APIA Scholars. Previously, she managed Coaching Services with the Making Waves Foundation, directly managing professional staff who supported around 700 scholarship recipients each year. During that time, she led initiatives focused on community college completion and creating a student success framework. Previously, Lambert was the inaugural staff member for an AANAPISI grant at Bunker Hill Community College. She developed a culturally-responsive success coaching model for the grant, in addition to being part of a curriculum reform for the English Language Learning department, and developing more holistic student supports for the College. Prior to that, she worked for Bunker Hill CC, Northeastern University, and Colorado State University in academic advising and student activities roles. Lambert received a Bachelor's degree in Sociology from Wheaton College and a Master's degree in Student Affairs in Higher Education from Colorado State University. She also received a Commonwealth Citation for Outstanding Performance from the state of Massachusetts in 2017, and completed the Leadership Development Program for Higher Education (now known as LEAP Advance) through LEAP (Leadership Education for Asian Pacifics). 
Associate Vice President of Development
Stacy Lewis
Stacy Lewis (she/her) is the Associate Vice President of Development at APIA Scholars. She originally joined the organization in January 2014 as an Administrative Assistant for the Gates Millennium Scholars Program. Over the course of nearly six years, Stacy served in progressively more senior roles supporting the team in Scholarships, Programs, Communications, and Development. She left the organization in October 2019 as the Director of Development and External Relations. After nearly three years away serving as the Senior Director of External Affairs at the Millennial Action Project, Stacy rejoined APIA Scholars in May 2022 to lead the organization's national fundraising efforts.  
Stacy holds a Bachelor of Science in Psychology and Art & Art History from The College of William & Mary and an Executive Certificate in Nonprofit Management from Georgetown University. Her home island is Saipan, CNMI and her maternal roots are in Bicol, Philippines. 
Chief Financial Officer
Michelle Kim
Michelle Kim is the Chief Financial Officer at Asian Pacific Islander American Scholars and joined the organization in August 2022. While working in the nonprofit sector, Michelle saw the direct positive impact education can have on the trajectory of a student's future. Prior to joining APIA Scholars, she held a number of roles focusing on finance, operations, and strategic planning with various nonprofits. Most recently, Michelle served as the Senior Director of Finance and Operations with The TEAK Fellowship. Prior to transitioning to the nonprofit sector, Michelle was Vice President at Deutsche Bank and also held a number of roles at Morgan Stanley and OppenheimerFunds. Michelle holds a BA in Psychology from Smith College and an MBA from NYU's Stern School of Business. She was the Founding Co-Chair for Open Hands Legal Services Young Professionals Network and also previously served on the Leadership Council for Beginning with Children Foundation. 
Vice President of Scholarships
Amy Ronnkvist
Amy Ronnkvist (she/her) is the Vice President of Scholarships at APIA Scholars and joined the organization in August 2023. Prior to APIA Scholars, she was the Director of Strategy and Product at Scholarship America where she brought a student centered, equity lens to heavily influence the strategic direction of the organization and translated that strategy into the future vision of scholarships and emergency grants for students. 
Ronnkvist's career has spanned corporate, academic, government, and non-profit sectors where she has created innovative partnerships and products that drive results. This included research, publishing, and teaching at the University of Minnesota; Minnesota State University, Mankato; and serving as the Office Manager for the American Civil Liberties Union-Greater Minnesota Racial Justice Project. Her background in sociology fuels her passion for tackling systemic economic and racial barriers, especially related to education. Amy holds a Bachelor of Arts degree in the Social Sciences with a specialization in Sociology from the University of Hawaiʻi – West Oʻahu. 
VP of Marketing and Communications
Wendy Wong
Wendy Wong is the Vice President of Marketing and Communications of APIA Scholars. She joined the team in July 2022. Wong has a track record of bringing her strategy- and data-driven marketing and communications expertise to nonprofit, entertainment, and tech startup organizations. Prior to joining APIA Scholars, she served as the Head of Marketing at the Singleton Foundation, the VP of Marketing at Lionsgate, and the Executive Director of Marketing at Summit Entertainment. She has worked on partnerships with Scholastic, Harper Collins, Cover Girl, Hasbro, and Chegg. Her campaigns have won the Clio Awards and Promax/BDA Awards for excellence in marketing, design and communications. After her success in the film studios, Wong combined her experience in entertainment to the Singleton Foundation for Financial Literacy and Entrepreneurship where she made financial education engaging, entertaining, and relevant to the younger generations. During her tenure with the startup Tapcheck, she spearheaded the awards campaign and won recognition at the 2021 FinTech Breakthrough Award for the company in the category of Best Employee Benefits Solution. She holds a Bachelors of Science in Communications from Cornell University and an MBA from the UCLA Anderson School of Management. 
Applied Partnerships & Research Manager
Isabelle Belleza
Isabelle Belleza (she/her) joined APIA Scholars in September 2021 and is currently the Applied Partnerships & Research Manager. She comes to the organization with a background in research, communications, and government affairs focused on US-Asia relations. At APIA Scholars, she has helped to launch the first Annual Survey and supported new policy and capacity-building initiatives. Motivated by her experiences as a student activist advocating for Southeast Asian area and diasporic studies, she is passionate about building visibility around AANHPI student communities and uplifting student voices. Isabelle holds a Bachelor of Arts in Public Policy from Brown University. 
Scholarship Associate
Maggie Chu
Maggie Chu (she/they) joined the APIA Scholars team in June 2022 as a scholarships associate. Chu has a strong commitment to supporting the Asian American and Pacific Islander community, especial AAPI youth. Before joining APIA Scholars they worked for Asian American LEAD as a high school program coordinator, creating afterschool and summer curriculum for underserved Asian American youth in the DMV area. Chu started her work in the AAPI community at the College of William & Mary where they graduated with a Bachelor's of Arts in Global studies with a concentration in APIA Studies and History. 
Director of Scholarships and Programs
Sierra Lloyd
Sierra Lloyd (she/her) serves as Director of Scholarships and Programs and joined APIA Scholars in June of 2020. She currently co-leads the management and disbursement process of the APIA Scholarship and oversees the AANAPISI Scholarship program. In her role, Lloyd finds enjoyment in streamlining cross-department processes and cultivating working relationships with AANAPISI partner campuses, in order to minimize success barriers for first-generation and low-income college students. Prior to joining APIA Scholars, Lloyd worked for various other college access and success organizations, including the College Advising Corps, where she created targeted programming and advised hundreds of high school students on navigating the college application and financial aid process. She also comes to APIA Scholars with years' experience in managing and overseeing college access and scholarship programming, at the city-wide and school-district level, created for students, parents, and high school counselors. Lloyd holds a Bachelor of Arts in International Studies and Gender Studies from the University of North Carolina at Chapel Hill and a Masters of Public Administration from the Maxwell School at Syracuse University. 
Scholarships Manager
Cindy Luo
Cindy Luo (she/her) joined APIA Scholars in May 2021 and works as the Scholarships Manager. She supports the team with different programming initiatives, including the Gates Millennium Scholars Program and academic advising services for students as they navigate their higher education journeys. In her role, she strives to help foster a stronger sense of community and belonging for students of all backgrounds while encouraging their identity exploration and leadership development. Cindy brings a global mindset to her work and is also inspired by the power of storytelling, intercultural communication, and language learning. Prior to joining APIA Scholars, she worked at the University of Pennsylvania's Division of Student Engagement. Cindy received her Bachelor's degree in Sociology from the University of Pennsylvania and is currently pursuing her Master's in Sociolinguistics at Georgetown University.  
Director of Finance
Gulnara Mambetova
Gulnara Mambetova began her APIA Scholars journey in December 2016 as a Staff Accountant, and in February 2022, she was promoted to the Director of Finance role. While at APIA Scholars, she has overseen all internal finance, accounting, and administrative functions. She has proven to work collaboratively with external auditors and lead successful audits from year to year.  
Gulnara received her Masters in Business Administration with a focus in Finance from Bay Atlantic University in Washington, DC, and holds a Bachelor of Science degree in Economics and Business Administration from International Alatoo University in Bishkek, Kyrgyzstan. 
Senior Director of Research and Pacific Island Partnerships
Florie Mendiola, Ed.D.
Florie Manglona Mendiola is Chamoru, born and raised on the land and ocean of her ancestors, Rota, CNMI, daughter of Lucas and Rosalin Mendiola, member of the Casa Mayot and Tugong family clan, and mother to Marley Mendiola Terlaje. 
Florie is the Director of Research and Policy at APIA Scholars leading the research initiative to impact the educational pipeline for Asian and Pacific Islander American students. With a passion for improving pathways that empower students, Florie has over 15 years of teaching and leadership experience in secondary and post-secondary education. Grounded in the cultural value of reciprocity and Inafa'maolek "to make better," Florie diversified her work to include developing programs and curriculum that promote social-emotional development, leadership training and professional development for teachers, mentorship for students and new teachers, mediation and conflict resolution training for students, peer support groups and tutoring, and community building initiatives among stakeholders. Florie works at APIA Scholars as an advocate and aims to cultivate research, education, and partnership opportunities that have the potential to dismantle barriers to education, empower leadership and community, and chart new paths that uplift generations.  
Florie holds an Ed.D. from Pepperdine University, an M.Ed from the University of Portland, and a BA in Secondary Education from the University of Guam. 
Director of Staff Success and Special Projects
Andrea Pouso Morales
Andrea Pouso Morales (she/her) is the Director of Staff Success and Special Projects. She joined the APIA Scholars team in June 2022. Coming from a background in student affairs, Andrea has experience in different functional areas working with mentoring, curriculum development, campus programming, and basic needs initiatives within a college campus. Prior to APIA Scholars, Andrea served as the Program Coordinator of Engineering and Computer Science Scholars at Baylor University. In that role, she led the implementation of a National Science Foundation S-Stem grant supporting 2 cohorts of low-income, high achieving students historically underrepresented in the fields of ECS. Andrea is passionate about eliminating barriers to college access and building holistic supports for historically underserved student populations to thrive in post-secondary education.  
Andrea holds a B.S in Nutrition Sciences and a M.Ed. In Higher Education and Student Affairs from Baylor University. 
Manager of Scholar Initiatives
Melvin Nguyen
Melvin Nguyen (he/him) joined APIA Scholars in October 2022 as the Programs Manager. Dedicated to closing the gap of achieving higher education, Nguyen has served as a College Access Mentor for Breakthrough New York, Let's Get Ready, and Strive for College for the last four years to support first-generation low-income BIPOC high school seniors navigate the inequitable college application process. In addition to college access, Nguyen is passionate about the power of hands-on learning in kitchen environments, working in the back and the front of restaurants since his high school years. He recently served as the Program Specialist at Future Chefs where he led the recruitment and onboarding of their paid school year and summer programming, internship programs, and short-term engagements, impacting 200 participants a year. He facilitated the development of their work-based learning and coaching curriculum with a focus on post-secondary success and transferable skill attainment. Nguyen has been involved with APIA Scholars as a former scholarship recipient, Social Innovation Fellow, and Elevating Leaders Summit Group Facilitator. He graduated from New York University where he majored in Hospitality and Tourism and has a graduate certificate in Food Studies from Boston University. He is currently a Community Fellow at the Institute of Nonprofit Practice.  
Senior Director of Policy & Advocacy
Jo Ann Paanio
Digital Storytelling and Marketing, Senior Manager
Bryan Park
Bryan Park (he/they) serves as the Senior Manager of Digital Storytelling and Marketing for APIA Scholars, and originally joined the organization in May 2018 as a Communications Associate. Bryan comes from a background in journalism, having graduated from American University in 2016 with a bachelor's degree in print journalism and Asian Studies. Bryan is passionate about using his storytelling skills and experience to bring rich and empowering stories of young Asian and Pacific Islander American Scholars to the forefront of popular media. During his 4 years at APIA Scholars, Bryan has led key marketing and brand building efforts for the organization including the 2018 APIA Scholars rebrand, social media management, website development, photography/videography production, event collaterals, and more. 
Senior Director of Development
Meredith Randle
Meredith Randle (she/her) is Senior Director of Development at Asian Pacific Islander American Scholars. In that capacity, Meredith works to drive the growth of the organization. Previously, Meredith served as Associate Director of Business Development at SimpsonScarborough, a premier higher education marketing and branding agency. While there, she implemented sales enablement strategies to transform the agency's inbound sales and business development. She first joined APIA Scholars in 2018, where she served in roles including Development Manager and Executive Assistant to the President. She has also held positions in student affairs and communications at her alma mater, William & Mary.  
Meredith holds a BA in Psychology from William & Mary. She resides in Brooklyn, NY. 
Liaison to the President and Senior Director of Special Projects
Matthew Rosales
Matthew Rosales (he/him) is Liaison to the President and Senior Director of Special Projects at Asian Pacific Islander American Scholars, joining the organization in June 2023. With over a decade of non-profit experience, Matthew comes to the organization directly from the Leadership Conference on Civil and Human Rights, where he served as Senior Operations Manager, Organizational Policy and Performance, and supported the organization's Executive office through various internal projects and initiatives focused on optimizing organizational performance. Matthew brings a passion for breaking down barriers to post-secondary education through experience leading programs and operations at the National Restaurant Association Educational Foundation and the Marine Corps Scholarship Foundation. He has led multiple breakout sessions at the National Scholarship Providers Association's annual conference and was featured in the American Society of Association Executives article: The Building Blocks for a Successful Scholarship Program.  In addition to his work in the non-profit sector, Matthew is a military veteran, having served in the United States Marine Corps and holds a Bachelor of Arts in Political Science from Salisbury University in Maryland. 
Director of Development
Kylie Stamm
Kylie Stamm (she/hers) serves as Director of Development for APIA Scholars and joined the organization in November 2021. Always passionate about college access and persistence for historically underrepresented students, Kylie comes to APIA Scholars from a career in diversity, equity, and inclusion work within higher education administration. She previously worked at Illinois Wesleyan University, George Mason University, and George Washington University's Elliott School of International Affairs. In each role, she supported programming, student leadership development, curriculum development, and strategic planning to support efforts towards campus inclusive excellence. She has served as faculty advisor for 20+ student organizations including predominantly Asian American, Pacific Islander, and Native American cultural organizations and enjoyed many years of cultural heritage month planning and celebrations. Her greatest professional joy comes from any opportunity to mentor and coach students in the next generation of changemakers. Kylie holds a Masters of Arts in College Student Development, Student Affairs, from Appalachian State University and a Bachelor of Arts in Psychology from James Madison University. 
Senior Director of Marketing and Communications
Mavish Sandhu
Mavish Sandhu is the Senior Director of Marketing and Communications at APIA Scholars and joined the team in July 2022. She leads the team responsible for developing marketing campaigns and communication strategies that advance the organization's efforts to illuminate impact – bringing equity, empowerment, and access for underserved Asian Pacific Islander American (APIA) students across higher education.  
Sandhu has spent over a decade building and leading next generation marketing and communication teams ranging from Fortune 500, tech startup and non-profit organizations. Prior to joining APIA Scholars, she served as the Communications Advisor to the Senior Vice President of Nationwide Offices at AARP; serving over 38 million members across 53 state offices. During her time at Frontier Communications, she was tapped to join start-up incubator, Frontier Secure, as the Head of Marketing. While there, she and her team helped grow the product portfolio from 30M to 300M in the span of 3.5 years – establishing major media presence including Lifetime Network, Discovery Channel, and Inc. Magazine. Throughout her work, Sandhu continues to be passionate about empowering teams and developing brands that as she puts it 'market with meaning' by executing innovative, strategic, and creative marketing and communications that ultimately unlock change for good. She holds a BA in Psychology from the University at Buffalo. 
Development Operations Associate
Sydney Zhu
Development Intern
Hannah Chan